Warehouse & Logistics
Enable real time traceability of products and goods with the automation and integration of supply chain communications.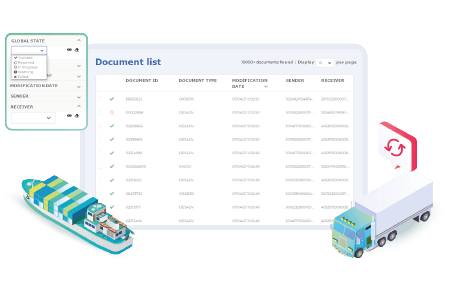 Trusted by leading brands to manage their trading processes
Frictionless supply chains
Warehouse and 3PL (Third-Party Logistics) providers are under ever increasing pressure to digitally evolve, with drivers such as the increase in international cross-border trade complexity, the requirement to connect to new partners and customers using a variety of methods, requiring real time inventory and shipping details and the dynamics of new transport modes and logistics models.This all requires flexibility to service the growing demands.

Connecting to the EDT Client Hub provides the confidence and digital agility required to cater to all data exchange requirements with flexibility and scalability.
The EDT service is extremely efficient and the support team is extremely responsive
Streamline
Optimise operational performance by simplifying connectivity to ecosystems. Consolidate fragmented processes and workflows, catering to any partner or customer demand.
Clarity
Improve supplier relationships through the optimisation of exchange performance and visibility of workflows across all supply chain stakeholders enabling compliance and accountability.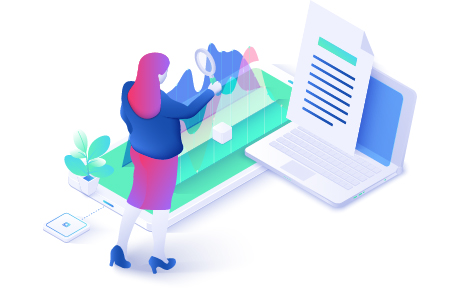 SLA optimisation
Enable frictionless connectivity to ecosystems, subsequently optimising SLA performance by automating workflows to provide transparency to networks, improved relationships and critically escalating fulfillment to customers.
Comprehensive solutions based on state-of-the-art technologies
Connect to your ecosystem with ease and transparency
Consultancy

Our EDI, EAI and MFT specialists, are committed to listening to your challenges and needs

Leading technologies

An exclusive partner of IBM and Opentext in the UK and France, accompanied with innovative in-house technology capabilities and platforms

Reliability & Flexibility

We adapt our solutions to your business needs and to your trading requirements
Make your supply chain work for you
Digitalise ecosystems

Save money

Optimise SLA's

Regulatory compliance

Go paperless
Improve your data efficiency with our tailor-made solutions
Contact our Sales team to find out more about how we can help you optimise fulfilment operations